Programme
Scandinavian Rail Optimisation will assess the progress of the region's use of the Internet of Things to date, the level of its capabilities, the practical steps on how to fully harness its growth, and how to mitigate the likely challenges to implementation.
Stockholm - 9 November 2022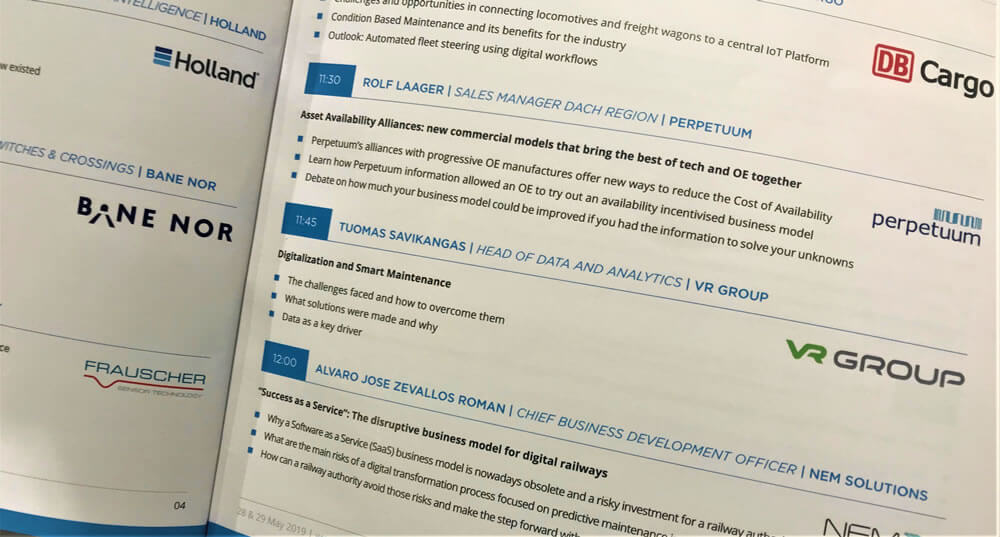 9 November 2022
All times are Central European Time (CET)
Registration and Welcome Refreshments in the Exhibition Area
Ben Holliday | Managing Director | Rotaia Media &
Daniel MacGregor | Co-Founder | Nexxiot
Organisor and Chairman's Welcome
Investments & Objectives for the region
Jan Edvinsson | Head of System Development | Trafikverket
New main lines – a new generation railway
Our task – new main lines
Future challenges
Business opportunities

Jan Schneider-Tilli | Programme & Development Director | Banedanmark
Interoperability, Technical standardization and Migration
The transformation from national developed technical rules to EN and industrial standards
The challenge to maintain safe migration when realising infrastructure is often old and not well documented.
Banedanmark has related to TSI-CCS an as ongoing transformation of all signaling from legacy to ERTMS L2 B3

Matt Miller | Global Transportation Industry Principal | Aveva
Developing industrial data ecosystems to drive digital transformation in rail
Challenges & requirements in deploying industrial data economies
How they are being deployed in transportation
Examples of how they are being used in rail and intermodals to drive transformation

Andy Billington | Specialist in Innovation, Digitalisation and Sustainability | RB Rail AS
Opportunities in a Greenfield Project
Rail and Logistics Digitalisation / Internet of Things
Standards for Identification and Data Exchange
Architecture and Integration

Charles Hull | Senior Consultant | Copperleaf
The journey from tactical to strategic asset management: Combining analytics with expertise to optimise performance
Predicting asset needs using long term asset modelling
Optimising Portfolio of Investments – understanding the value you get from rail investment
Balancing the strategic needs of stakeholders - cost, service and ESG - to deliver the best outcomes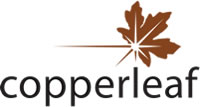 Carlo Borghini | Executive Director | Europe's Rail Joint Undertaking
Europe's Rail in motion!
Presentation of Europe's Rail Programme
Impact for the Scandinavian network
Opportunities for participation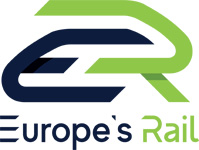 Morning Refreshments and Networking in the Exhibition Area
DIGITALISATION & INNOVATION IN FREIGHT OPERATIONS
Jens Damgaard Gøtzsche | Head of Asset Management & Maintenance | DB Cargo Scandinavia
How to maintain locomotives more digitally
From reactive to predictive maintenance
Using data from sensors, locomotive engineers and workshop to optimize the planned maintenance.
Using AI technology in maintenance of locomotives

Stefan Kalmund | CEO | Nexxiot
TradeTech delivers for Rail Cargo - A vision for Scandinavia
Precision maintenance
Digital traceability
Applied TradeTech

Erik Halland | Director Rolling Stock | CargoNet AS
Digitalisation of freight trains and freight operations
Use of trackside sensors to make a digital twin of wheelsets
Winter operation in Nordic countries – an exercise in logistics and data acquisition
Continuously transfer of temperature data from a rolling wheel

Jonas Groes | Nordic Government and Infrastructure Leader | Ernst & Young
The value of including sustainability insights in asset management for civil infrastructure
Development of an integrated sustainability module that links ESG targets to existing systems and operationalizes sustainability measures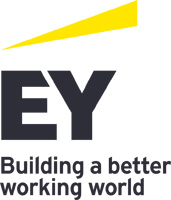 Ingo Paas | CIO | Green Cargo
Bringing sustainable innovation to the core of the business by accelerating innovation with composable technologies
Utilising a highly complex legacy to foster a data driven culture
Innovating together at the core of the business with rapid in-house development
Monetizing on innovation by enabling a business model transformation

Sami Kalevirta | Head of Digital Services | VR FleetCare
Implementation of Condition Monitoring on Railway Infrastructure - Results in Finland
How to obtain real-time information on the condition of the asset?
Track circuits and switches produce most of the traffic disruptions in Finland
Building a service around an affordable and scalable solution

Lunch and Networking in the Exhibition Area
DIGITALISATION & INNOVATION IN ROLLING STOCK OPERATIONS
Åsa Nordlander | Team Manager Fleet Information | SJ AB
& Maria Holmgren | Delivery area Manager IT Vehicle & Depot | SJ AB
Remote Diagnostics and Condition Based Maintenance at SJ
How SJ have started up and developed tools and ways of working
Insights we have gained
Our focus areas ahead

Javier de la Cruz | Managing Director | CAF Rail Digital Services
Key Indicators to Measure the ROI on Railway Digitalisation
The needed data management for an efficient maintenance plan
ROI measuring: from life extension to energy efficiency
Inspection tasks on service remotely: the needed data before the train arrives at the depot

Mattias Asling | CIO | MTR Nordic Group
MTR's view on digitalization in railway
MTR's view on opportunities within digitalization
How MTR utilize digitalization
Identified obstacles within digitalization

Christoph Jakob | Head of Sales | Siemens Mobility GmbH
Experience & Outlook with Secure Connectivity in Rail
What is Secure Connectivity in Rail needed for, what are challenges & benefits
Example of implementation at Siemens Mobility & best practices
What do we expect on how Secure Connectivity evolves in the next years

Iren Marugg | Legal Director | Norsk Tog
Norske tog- Procurement of new commuter trains/ Overall strategy and learning points
Overall strategy for the procurement of new commuter trains and rolling stock optimization
Presentation of the bidding process, requirements.and contract-structure
Reflections

José Antonio Marcos | Head Area Manager of Smart Maintenance Engineering | Talgo
Dynamic Maintenance Management Approach based on artificial intelligence and digital twins technology
Real time monitoring and smart data management
Application of Machine and Deep learning for diagnosis and RUL for prognosis
Maintenance Management System as a smart combination of predictive and preventive maintenance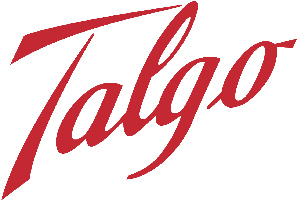 Olli Nevanlinna | Vice President, Transformation | VR Group
Operation center transformation
Better customer experience for passenger and freight customers
Digital transformation
Short term planning and predictive disruption management

Rail Operators Panel Discussion
What can be achieved from digitising my railway operations?
As the demand for the modal shift from road to rail increases, what are your challenges in supporting future growth?
Are long standing, traditional standards and rules preventing, or at least slowing down Railways of maximising the full potential of new digital technologies which the industry has to offer?
How are you optimising digital solutions to obtain smart data to increase the efficiency and services of your operations?
Panelists
Åsa Nordlander | Team Manager Fleet Information| SJ
Waqaas Rehman | Business Development Lead | InstaDeep
Mattias Asling | CIO | MTR Nordic Group
Ingo Paas | CIO | Green Cargo
Stefan Kalmund | CEO | Nexxiot
Matilda Bouchet | CEO | MOST
Afternoon Refreshments and Networking in the Exhibition Area
DIGITALISATION & INNOVATION IN RAIL INFRASTRUCTURE
Jens Holst Møller | Chief Engineer | Banedanmark
Digitalisation through Radio based signalling
ERTMS and CBTC target systems
Fitment of all rolling stock
Integration of onboard and trackside

Peter Axelsson | Strategist BIM, Asset Information Management | Trafikverket
A lifecycle perspective on our asset information
Changes in mind and technology
Standardisation of information and processes
What do we gain?

Elisabeth V.B. Baardseth | Team Lead - Digitalisation and Technology, ERTMS Signalling System | Bane NOR
ERTMS implementation in Norway
Rollout status
Experience from the generic system process and relation to the actual implementation
Organisational adaption and challenges

Teea Kantojärvi | Senior Officer Specialist in Railway Infrastructure & Data Management | Vayla (Finnish Railways)
Developing asset management for the future
Developing asset management in Finnish Railways
Optimising data flow from design phase to maintenance and asset management
Future steps in data driven asset management

Infrastructure Manager Panel Discussion
How are you embracing the latest digital technologies to help you achieve a more intelligent infrastructure?
It could be argued that the rail industry is regimented by standards, rather than continuous learning. What do you feel needs to change to harness the latest digital solutions available to enable the rail sector to thrive in the 21st century?
How important is it for Railways to collaborate with solution providers as speed of innovation and systems based on AI are now key requirements in order to solve maintenance problems?
With the numerous digital solutions now available that collect Big Data, what are your challenges in distinguishing between the mass of data which is collected, and smart data that is useful to help you with your maintenance operations?
Panelists
Elisabeth V.B. Baardseth | Team Lead - Digitalisation and Technology, ERTMS Signalling System | Bane NOR
Jens Holst Møller | Chief Engineer | Banedanmark
Teea Kantojärvi | Senior Officer Specialist in Railway Infrastructure & Data Management | Vayla
Peter Axelsson | Strategist BIM, Asset Information Management | Trafikverket
Christian Koczwara | R&D Scientist | Plasser & Theurer
Chairman's Closing Comments